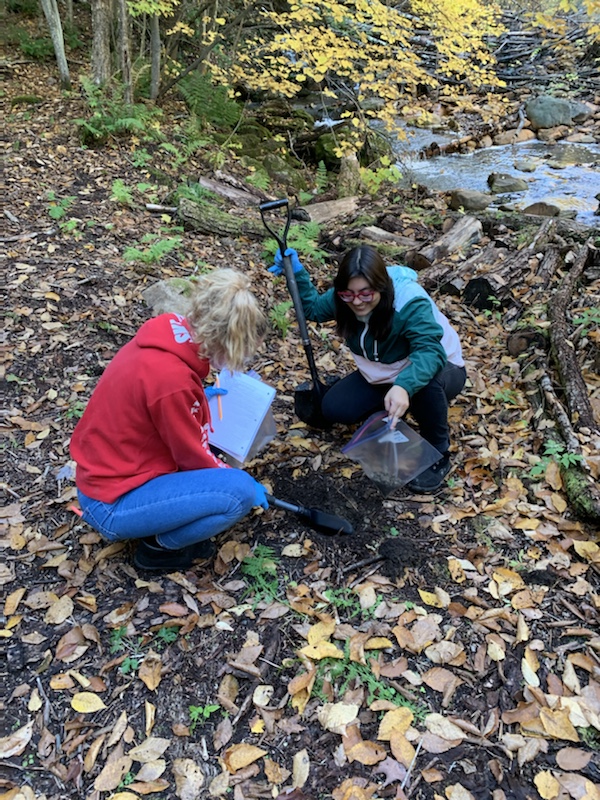 Last week I went water and soil sampling with first year students. As part of an Integrated Science course, where we explore fundamental science skills and discuss chemistry, physics, biology and mathematics aspects centred around Environmental pollution we visited an abandoned copper mine East of Montreal.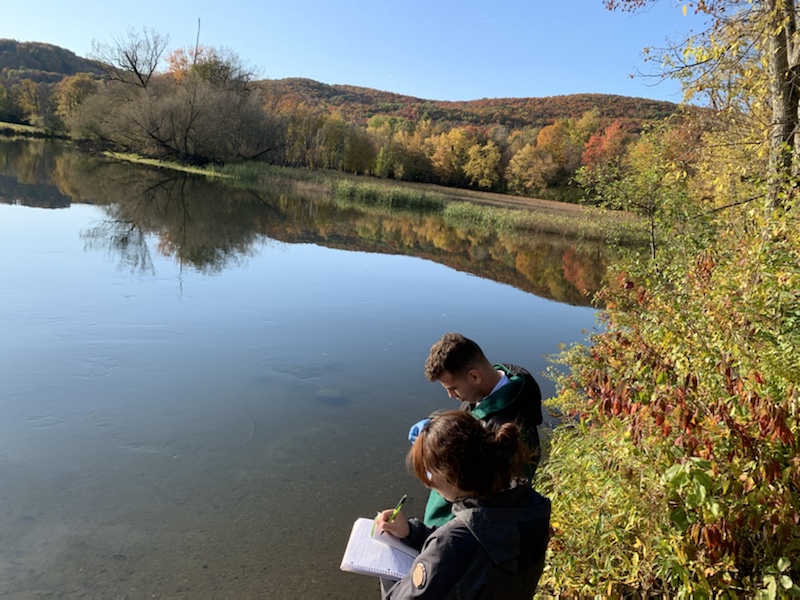 After an in-class introduction to the former mining sites, sampling techniques and a visit underground with some beautifully coloured rock formations, students went out to sample soil and surface water including the effluent of a now flooded abandoned mine. Furthermore, samples were collected in a reclaimed area, including a river.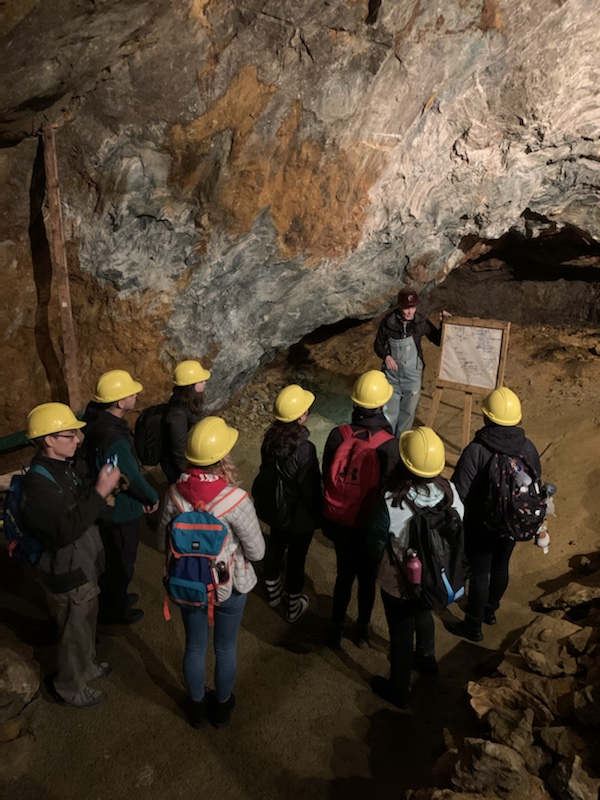 Samples will now be analyses for 10 different trace metals using ICP-MS. The data will be used in introductory data analysis modules, where students will explore basic statistical analysis and visualization techniques.